THE GARHWAL HIMALAYAS:



---
Finally have managed to get most of the images scanned and the write up done. Things have started to take shape, at least allowing me to present a decent account of this region. Having had this experience, it is a privilege to be able to share some thoughts about the people, the geography and some photographs, to document what in my opinion, is by far, the most beautiful part of the world.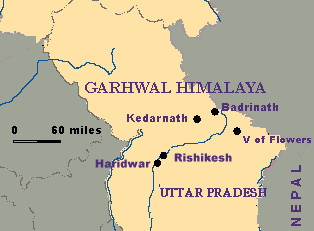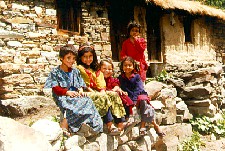 From here every other mountain (anyone has seen or climbed elsewhere) appears to be a 'hillock'. The trek was arranged in the Garhwal Himalaya and places visited included Badrinath, The Valley of Flowers and Kedarnath among others.
Please click on any of the buttons in the column below to visit the respective sites.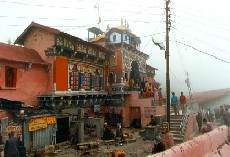 Whether it was the smile on the faces of the children of the Valley or the majesty of the mountains in this Himalayan range, it does leave a lasting impression anyone visiting can cherish for the rest of one's life.
This is a must have experience for anyone! Bookmark this site and visit again soon!
GARHWAL - For The Glimpse Of Himalayas
---